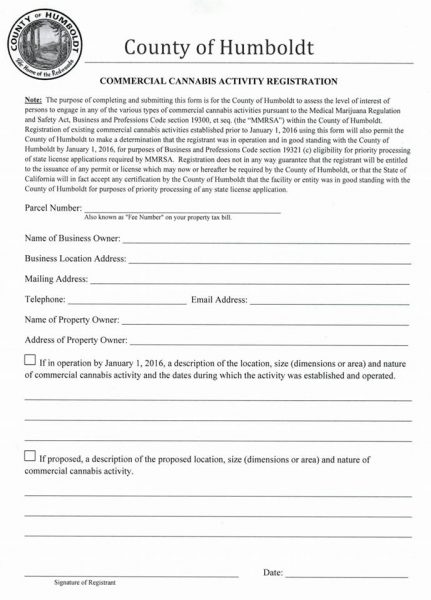 Humboldt County recognized that Business and Profession Code Section 19321(c) provided that persons in operation and good standing with their local regulations were to be given priority by the State in getting licenses to cultivate, process, distribute, transport, and sell cannabis.

Until this month, there was no way for a Humboldt County resident to prove that they were in good standing with Humboldt Regulations – largely because the regulations did not exist.

Humboldt County has attempted to remedy that by drafting the form that you find here(link is external). Janssen Mallloy LLP applauds the County in being proactive in helping residents who wish to comply with the law get licenses by the state.
If you would like further information on how to position yourself for a state cannabis license please contact our office.